Download
Download the Freshmile app
Map of charging stations, route planner, invoices and payment methods: driving an electric vehicle has never been so easy! Used by hundreds of thousands of EV drivers, the Freshmile app offers more than 200,000 charging points across Europe.
---
Use the Freshmile app to:
Find charging stations for electric vehicles
Check availability of chargers in real time
Check available power, connectors and tariffs
Start charging your EV from your smartphone
Take control of your charging budget
Find the cheapest stations nearby
Plan your route
More detail
Check the map of charging points:
With the app, you are never far away from a charging station. Find the nearest station from your smartphone.
Check real-time availability of stations:
Waiting for a charging station to be available? It is over! On the Freshmile app, you can filter stations according to their availability status.
Check the information of power, connectors and tariffs
Thanks to the app, you ensure to find a charging station that suits your electric vehicle. You can also look for a station with the best tariff!
Start charging from your smartphone
You don't have your Freshmile Pass yet? The Freshmile app allows you to start charging from your smartphone, to monitor the progress and stop.
In the app, you can set your place of departure, your place of arrival and even stages in your journey. The feature estimates the best route with available charging stations according to the specifications of your vehicle and real-time traffic conditions.
Navigate with GPS to the station of your choice
Have you found your charging station? Follow the GPS navigation.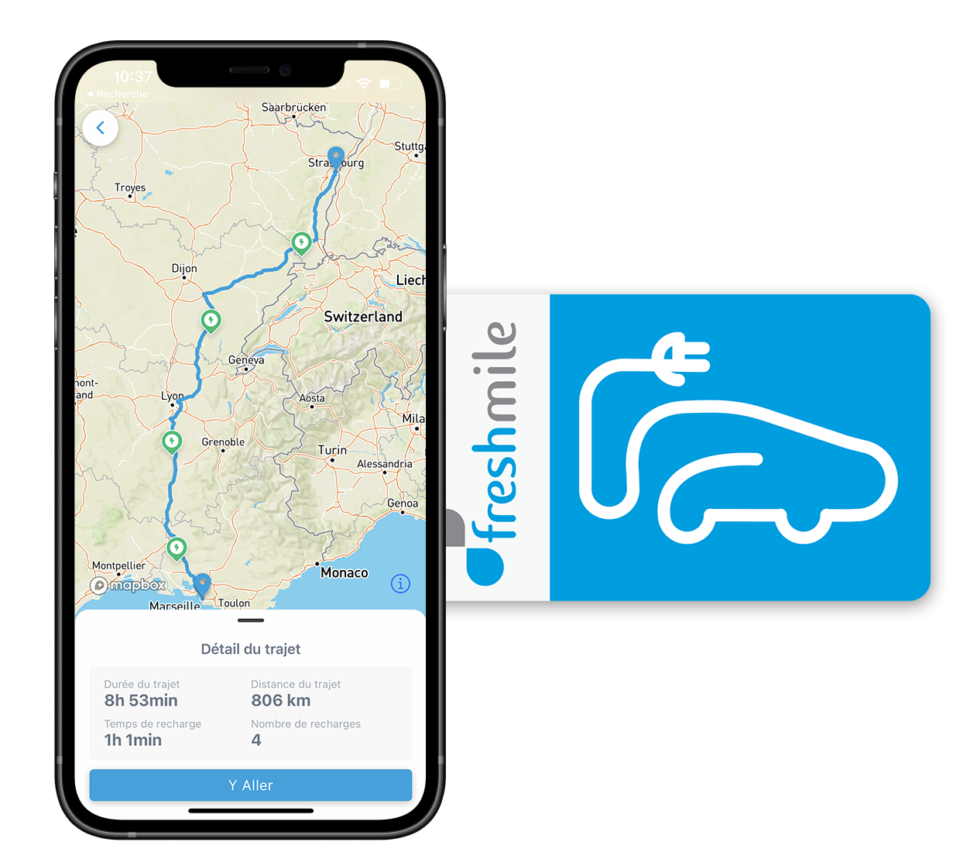 How does it work?
Available with or without registration. Pay your charging sessions on demand with your credit card. You can also pay with your Freshmile account. Client support available 24/7 by phone and e-mail.
Don't wait and download the Freshmile app for free
Users' comments and ratings