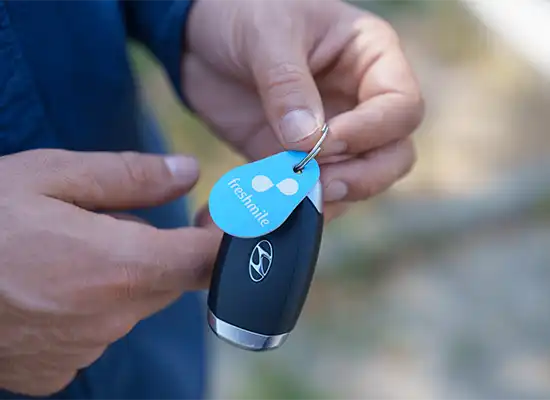 Freshmile Fleet
The electric fuel card to charge everywhere in Europe
With Freshmile Fleet, make sure that your staff can charge on all public charging stations in Europe, i.e. ca. 330,000 charging points. Roads, cities, car parks, highways, petrol stations: your staff will be able to charge their EV everywhere! Freshmile Fleet compiles a monthly invoice for all charging sessions of your staff. It is compatible with all chargers and all vehicles.
Single invoice at the end of the month for your fleet of EVs
Tariffs of charging stations on the online map
No minimum consumption
No hidden costs
Control of your budget
Features
Services for EV drivers
Charge with Freshmile Pass and Freshmile app
24/7 hotline
Email support
Features
Do you need charging stations for your company car park?
Freshmile also manages charging stations for company car parks.
Discover the Freshmile Business offer
Features
Do you need stations at your staff's home ?
Discover the Employer Pack for successful charges at home and on the road.
Request a quote
Estimate the cost of managing your station or your fleet, our sales team will revert to you within 48 hours. For projects outside France, please send an email