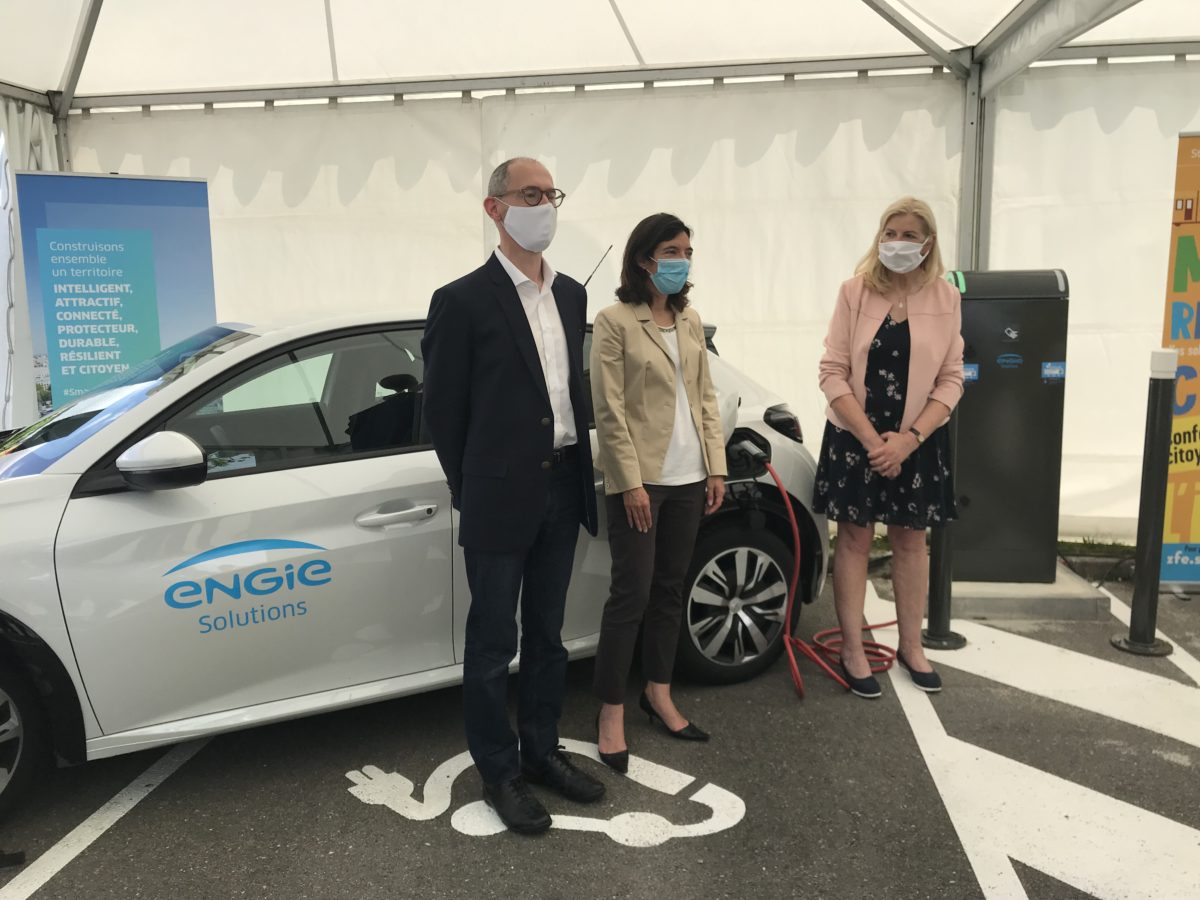 On Thursday 3rd June 2021, the President of the Eurometropole Pia Imbs inaugurated, alongside Cécile Prévieu - Deputy Managing Director of the ENGIE Group, in charge of Energy Solutions activities - and in the presence of Arnaud Mora, founder of Freshmile, the first charging station for electric vehicles responding to the Call for Private Initiatives launched by the Eurometropole of Strasbourg in November 2019.
This inauguration marked the completion of the partnership between Freshmile and ENGIE Solutions as well as the beginning of the deployment of public charging stations in the 33 municipalities of the Eurometropole.
Elsass Recharge network
Thanks to this partnership, it has been decided that by the summer of 2022, the Elsass Recharge network will have 90 charging stations (i.e. 180 charging points) spread throughout the Eurometropole of Strasbourg, including 58 with 22 kW, 26 with 50 kW and 6 with 150 kW. These will be put into service and made available as and when they are installed. Vehicle users will be able to use the Freshmile Pass and the Freshmile application to find the charging stations, check their availability in real time and charge their vehicle. Thanks to Freshmile's interoperability agreements, the charging stations will also be accessible to other mobility operators.