News
2023 will be even more electric!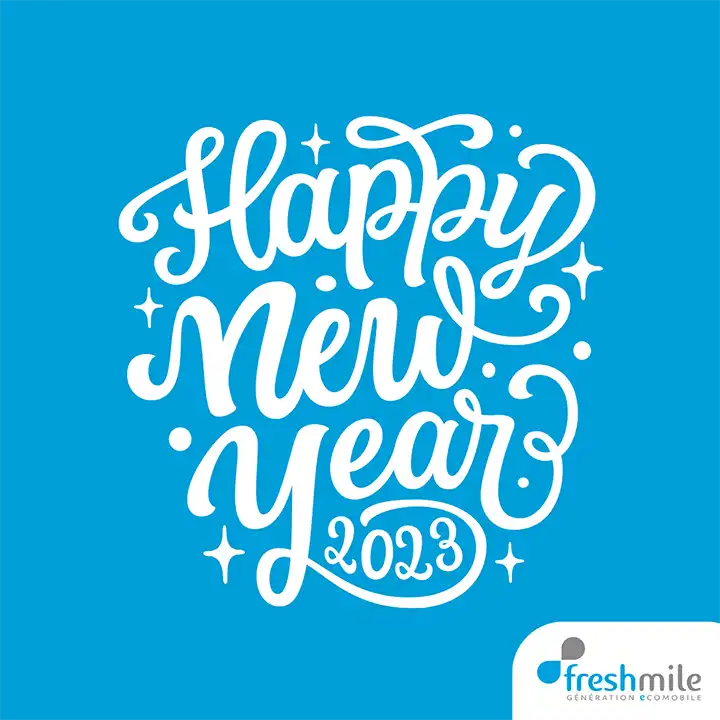 At the beginning of this year, I look at Freshmile's figures. They confirm our vision and the bet we made over 10 years ago when we created the company: electric mobility is a mass market.
Since Rexel France acquired Freshmile in 2021, we have multiplied our business volume by 10 in less than 2 years. This is a daily organisational feat, achieved by a team of 70 people, half of whom were recruited in the past year.
Three structural factors make me think that 2023 will amplify this trend. The conflicts at the gates of Europe and their consequences on the energy markets remind us that dependence on fossil fuels is not the way forward, either for France or for Europe. The introduction of low-emission zones in major cities is accelerating the population's switch to electric cars. This approach will take place over several years and will provide a lasting structure for French mobility. Clever initiatives such as the one in Strasbourg on extended delivery times in city centres for electric commercial vehicles are functional measures that have zero cost for public finances. Finally, spending December 31st in France in a T-shirt in the garden or on a terrace in 15-20 degree weather brings home to us the seriousness of the climate issue.
To answer the recent questions of some people: yes, three times yes, it was possible to predict the climate crisis and the spectacular fluctuations in the weather. The ecological transition has been everyone's business since at least 1992, with the Earth Summit in Rio. It cannot be said that our leaders were taken by surprise. For all these reasons, 2023 will be even more electric than 2022.
Happy New Year to you all and see you soon!
Arnaud Mora, Founder & CEO of Freshmile